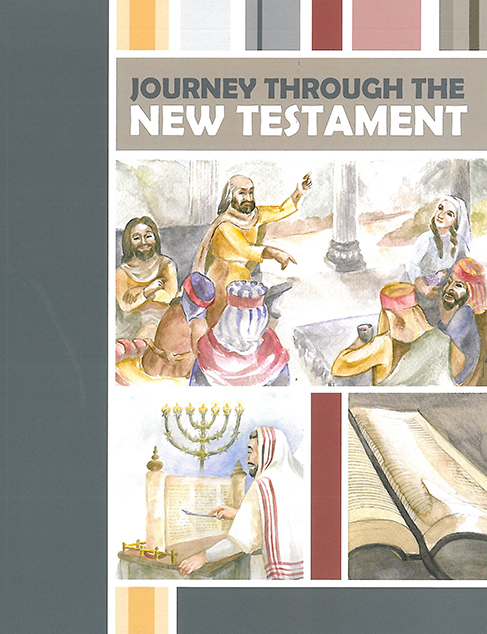 Journey Through the New Testament
Dig into God's Word while learning more about the geography and culture of the New Testament times. Lessons with colorful illustrations also feature special sections called Word Works, Fast Facts, and Catechism Corner. This Grade 6 book is similar in format to the Grade 5 book (Journey Through the Old Testament) with all 36 lessons in one book. Contact us to order your printed copy.
This curriculum is flexible and can be used for Grade 6, junior high, high school, and even adult classes. Several churches have also used it for their core New Testament Bible teaching in confirmation classes.